Share feedback
Thanks for sharing your feedback!
Inbox is a sales-focused view of all your inbound communication (emails, missed calls, voicemails) and open tasks/reminders for the day. The Inbox is a hub for everything you should react to and be reminded of. It's your hub for notifications and Tasks, and should be considered a to-do list. The goal for your Inbox to to help keep you on track in your workflow, with each item actionable.
Your sales team should be able to work exclusively from their Close inbox. Sync with one or multiple email addresses to see all your communications in one place. You can quickly call or email the relevant Contact from any item in your Inbox, and create a Lead in one click for missed calls from unsaved phone numbers.
Close Customers Say it Best: The Inbox

"Combining email inboxes and task lists in the same place is the saviour of my workday!"

-Brinna Smith, Account Manager, Showbie
We want to help you keep your Inbox clean and focused only on tasks relevant to you today.
We allow you to complete all outbound communication directly from the Inbox and checkboxes to act on items in bulk.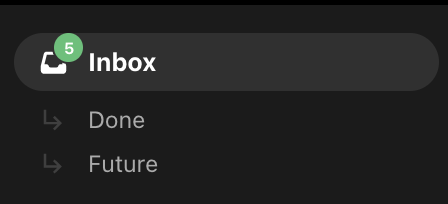 The inbox has three parts:
Inbox, which shows all of the current items you should handle now;
Done is a view of your completed tasks, recently archived emails, etc.;
Future, which shows your scheduled tasks or snoozed items.
Within these three sections, you will see:
Emails (new and those with a follow-up reminder);
Tasks (due, past due, and upcoming);
Missed Calls and Voicemails;
Incoming SMS;
Opportunities (expected to close and upcoming).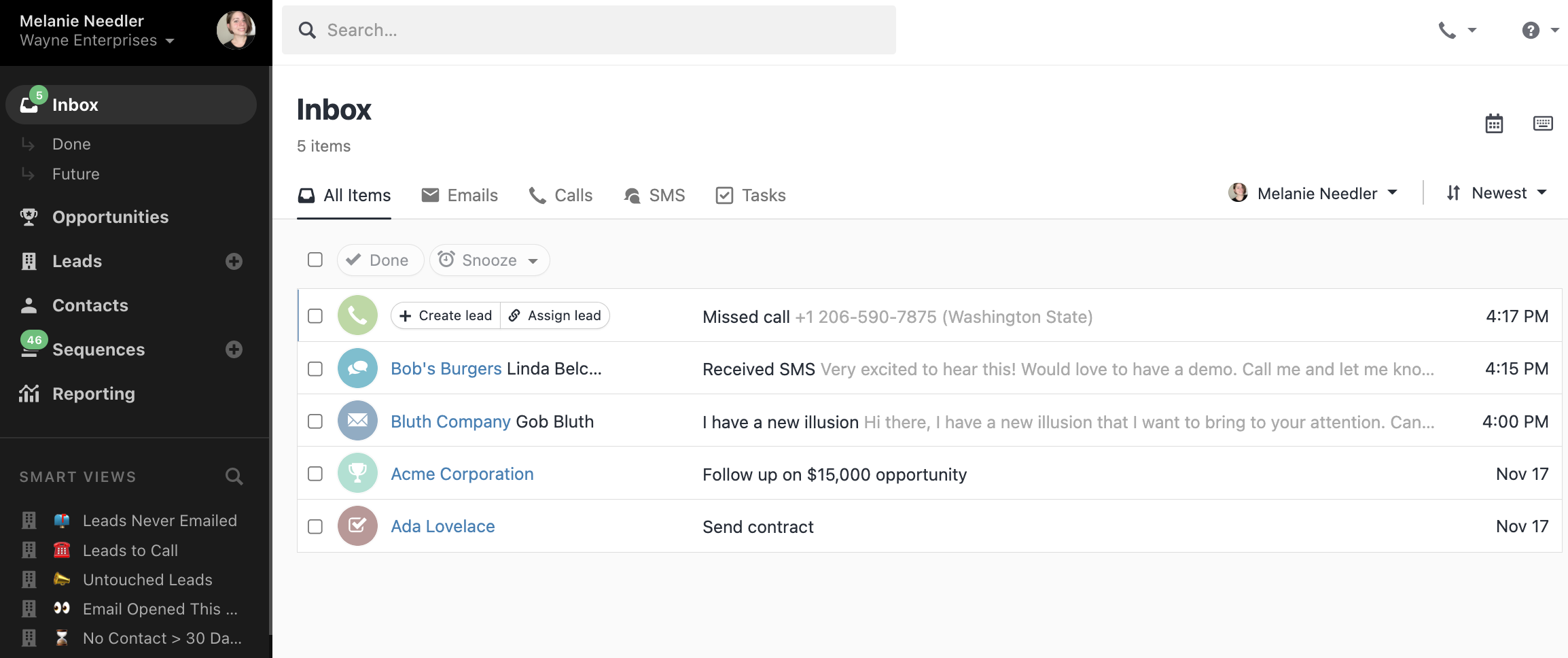 To filter between specific activities, you have helpful tabs across the top of your Inbox that you can use to show only emails, calls, SMS, etc.
SMS Notifications
If you have an SMS notification in your Inbox, a call activity (inbound or outbound) between you and the Contact who sent you the SMS will archive the SMS notification, sending it to the Done folder.
Check your Done Inbox for all the items you have recently completed. Keep in mind that you can move items back to your general Inbox if you still need to complete or do more follow-up.

You can toggle between each user's Inbox to check on daily activity and progress: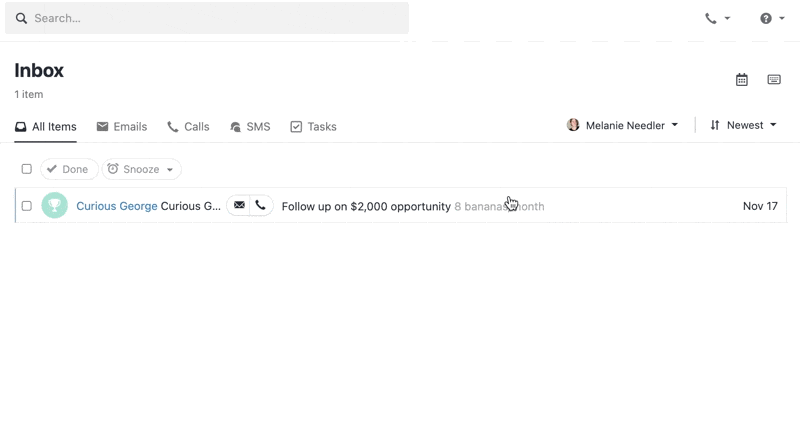 Move even more quickly through your Inbox using our built-in shortcuts. By default, the Inbox will sort by oldest items first to help prioritize. Click the "Sort By" field to change how the items appear.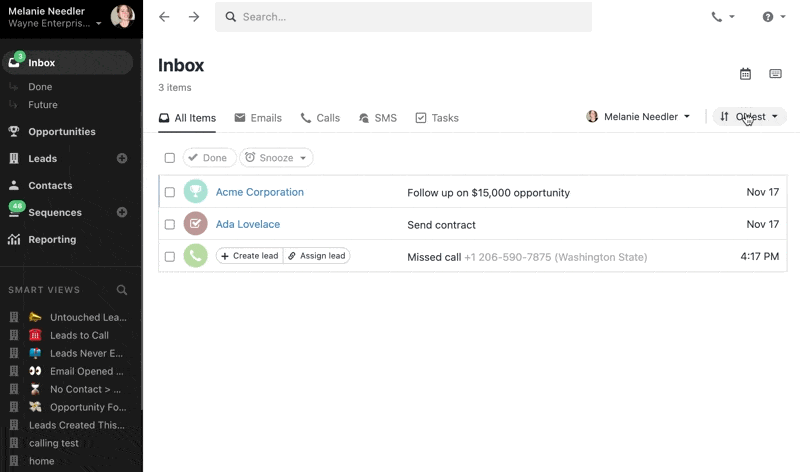 ---
What's Next