Share feedback
Thanks for sharing your feedback!
Billing Schedule, Plan, and Users
Your Close account is billed according to these three aspects of your subscription:
Your Billing Schedule - You can pay for Close on a monthly or annual basis.
Your Team's Plan - You can review or change your team's Plan on the Plan page within your Organization settings. See Close's Plans & Pricing.
Number of Users - You can invite, remove, or edit a User on the Team Management page within your Organization settings.
Close Plans & Pricing
You can review the features offered in each plan on our Pricing Page. We also have a Technical Page for the in-depth details of each plan.
Qualified discounts
We offer discounts for customers that have 10+ seats and would like to commit to Close for 12+ months.
To see what discount your team qualifies for, please contact our Success team.
Adjust payment method, view past invoices
On the "Payment" page in your Billing settings, you add/change your Payment Method, adjust your invoice details (contact email, address, VAT information, etc.), and see your past invoice history.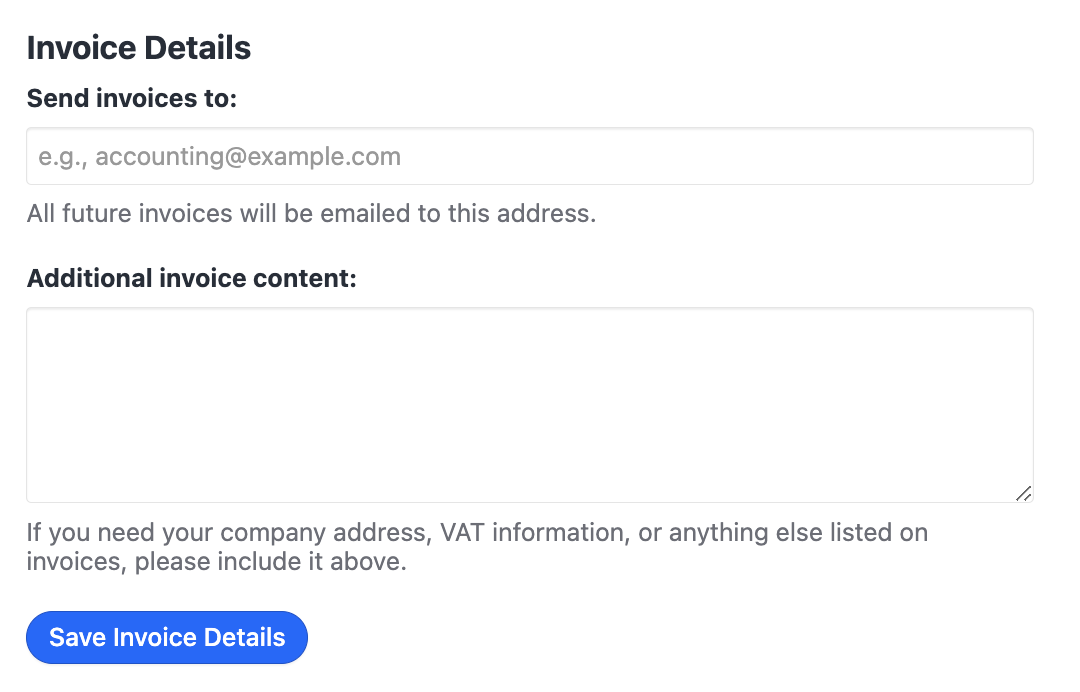 If you update your Payment Method, we will use that to charge the next invoice. We don't support changes in payment methods on already issued and paid invoices.
Changing your plan
You can upgrade or downgrade your Close subscription at any time.
Upgrades: If you upgrade your plan during an open billing cycle, your upgraded seats will be pro-rated and added to your next invoice.
Downgrades: If you downgrade your plan during an open billing cycle, you will receive a pro-rated credit that will be applied to your next invoice.
To downgrade to a Plan that has usage limits, you must first make sure your usage of those features is below the new Plan's limits.


---
What's Next