Share feedback
Thanks for sharing your feedback!
A Group Phone Number (also known as a "ring group") defines a phone number that, when dialed, rings a group of phones simultaneously, stopping when any one of them is picked up. This feature can be a great tool if your team has a shared inbound phone number, such as a toll-free number routed to all of your sales reps.
Add a Group Number
To set up your first Group Number, navigate to Settings > Communication > Phone & Voicemail, then "+ Add" under the Group Numbers section.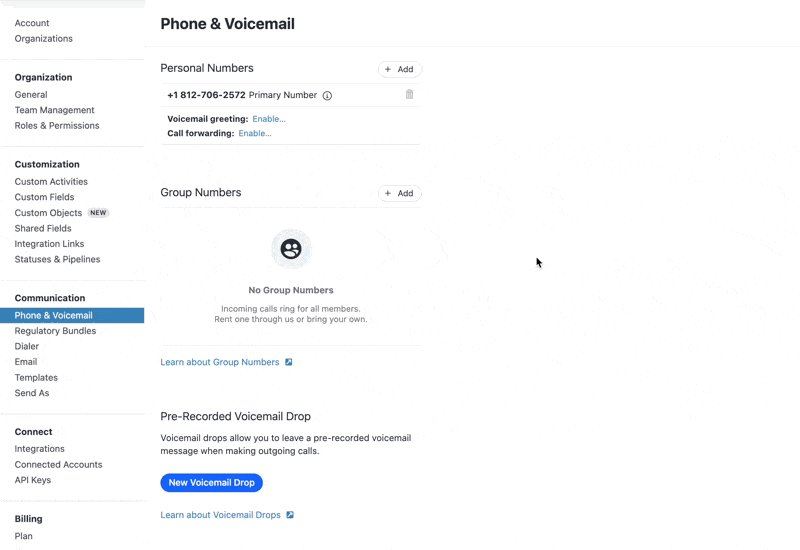 Removing & Editing Membership of Group Numbers
To remove a Group Number, simply click on the trash icon next to the number as shown below: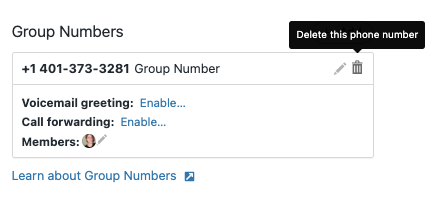 Similarly, you can also add or remove users in a Group Number by pressing the pencil icon: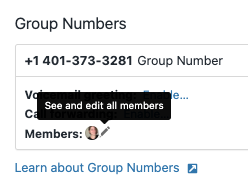 Missed Calls and Voicemails to Group Numbers
When the Close desktop app is closed, or if the call is declined, the call is automatically forwarded to your Group Voicemail Inbox. You can customize your Voicemail greeting here:
All users that are a member of the Group Number will see this Voicemail or Missed Call in their inbox as shown here:

Once a user calls back the number that originated the notification, it will clear it for all members of the Group Number as well.
If a Group Number does not have any members added to it, then all users in the organization will receive missed call and SMS notifications for that Grpup Number to their Inbox.
Inbound Calls VS Outbound Calls
Only members of the Group Number will be able to receive inbound calls to that number. However, all users in an organization can set that Group Number as a Caller ID (see more below).
Use a Group Number as your Caller ID
To use your Group number as your outgoing Caller ID, you will need to open up the Close desktop app.
There, go to the Phone Settings popover and select your Group Number:
This will ensure that all outgoing calls made will display the Group Number on Caller ID.
Note: You can only use numbers that you own as your caller ID in Close.
Looking to set up an external number as your Caller ID?
Learn more about setting up an external number for Caller ID here.
---
What's Next