Share feedback
Thanks for sharing your feedback!
If you need to restart the Close desktop app for any reason, please follow the instructions below as just clicking on the X button isn't enough to fully restart the app.
Mac
1. Go to Close in the top-left and click on Quit Close or press Command + Q.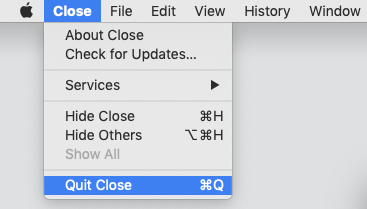 2. Open the app again.
Windows
1. Press Alt on your keyboard to show the menu bar at the top
2. Click on File > Exit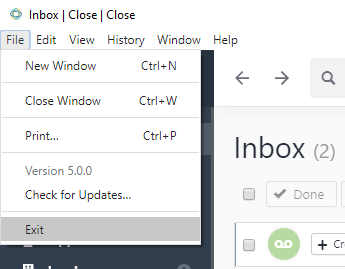 3. Open the app again
---
What's Next