Share feedback
Thanks for sharing your feedback!
To make calls, you'll need to download our Mac/Windows application; you cannot make calls through the web version of Close.
Downloading the Mac/Windows Application
Once you've installed the native application, simply log in with your Close username and password and you're ready to start Closing!
Updating Your Close App
Update your Close App to take advantage of the latest features.
Mac
Open your Close app.
Click on the name Close in the Menu bar at the top left of the screen.
Click Check for Updates.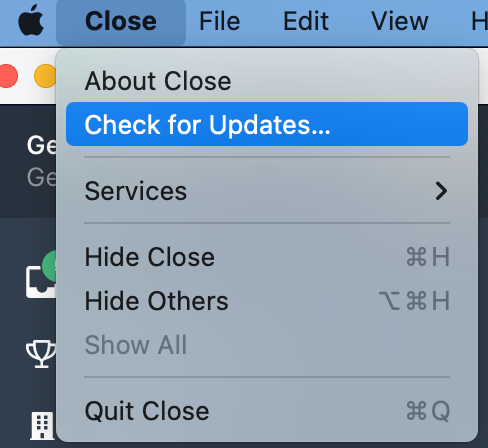 Click Download and Install if there is an available update.
Apps Downloaded From App Store
If you downloaded Close from the macOS App Store (rather than downloading it directly from our website) then you are running an old version of Close that's no longer supported. Unfortunately, it can't be updated from the App Store.
Follow these steps to get the latest version of Close:
Quit the Close app if it's open.
In Finder, go to the Applications folder and delete Close.
Download the latest version of Close from our website; your download will start immediately.
Open the app and start selling!
Windows
To turn on automatic app updates for all apps including Close
Select the Start screen, then select Microsoft Store.
In Microsoft Store at the upper right, select the account menu (the three dots) and then select Settings.
Under App updates, set Update apps automatically to On.
To manually update only the Close app
Open the Close app.
Hit ALT on your keyboard to display Close top bar.
Click on File > Check for Updates... in the top bar.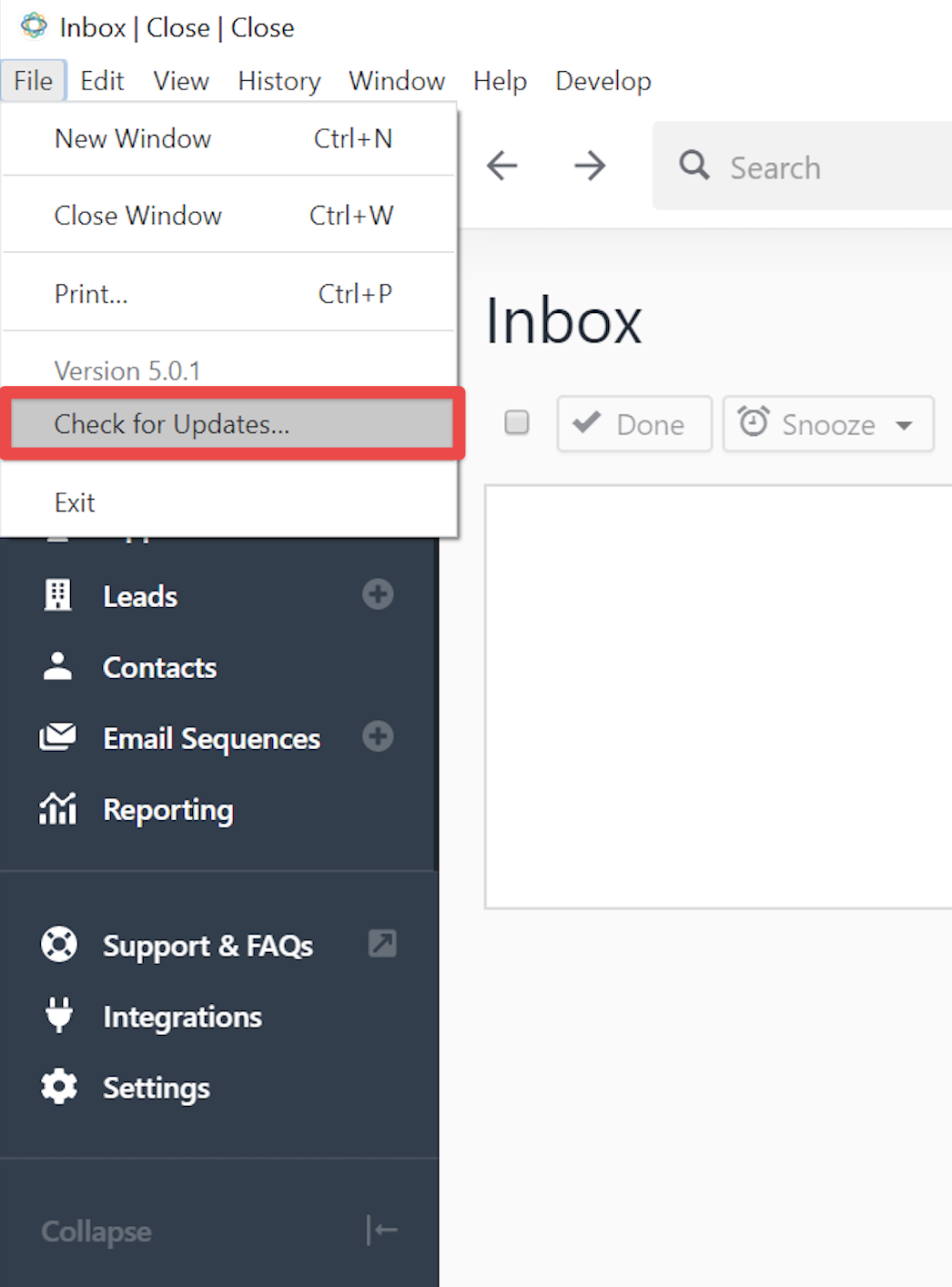 ---
What's Next