Share feedback
Thanks for sharing your feedback!
The native Calendly integration makes for a seamless scheduling experience directly within Close, allowing you to manage and automate sending out your Calendly booking links to your Leads.
Managing your Calendly settings
Users can add their Calendly account by heading to Settings > Accounts & Apps and adding a new account. Once connected, the Connected Account Calendly page allows both Admins and users to manage their Calendly settings within Close.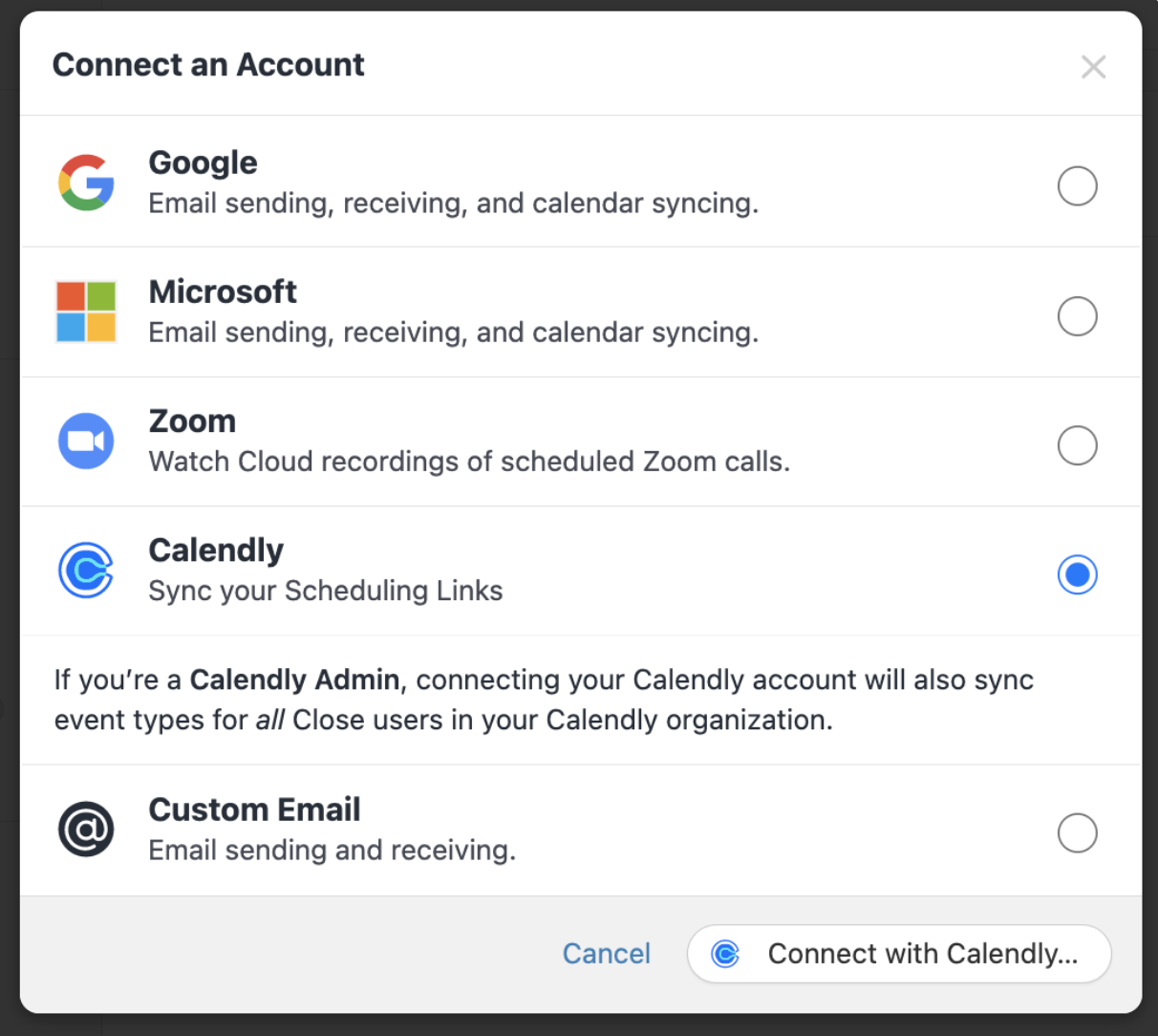 If you are a Close Admin with the Manage Customizations permission, we will automatically sync Calendly event types for your team into Close as long as they have a Calendly account. Similarly, as an Admin, if you disconnect Calendly, it will disconnect it for each of your users in Close.
Each user, regardless of their role, can manage their Event Types within Calendly by visiting their Calendly dashboard. If you edit your booking link in Calendly, the link details are automatically synced in Close. Please wait about 10 minutes for those changes to be reflected in Close.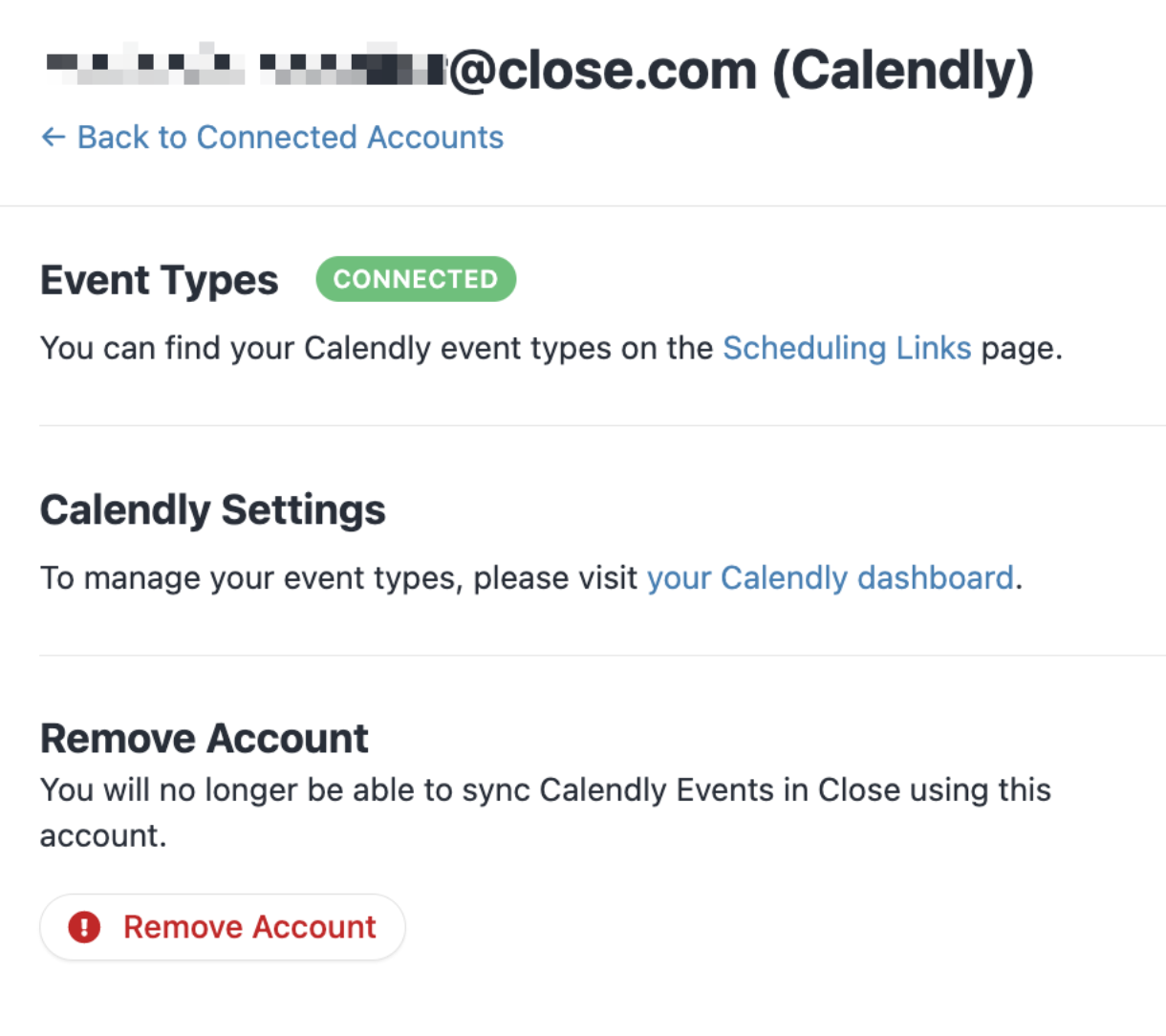 Calendly accounts can be associated with multiple Organizations.
Users can have the same Calendly event types synced with Scheduling Links for multiple Organizations they manage.
Setting up Calendly for your team
As a Calendly Admin with Close Manage Customizations permissions, you can set up your entire team's Event Types and Scheduling Links within Close. Here's how:
Connect your Calendly account: Go to the Close settings page and connect your Calendly account. You'll be prompted to sign in and authorize Close to access your Calendly account.
Populate Scheduling Links for your team: Once your Calendly account is connected, you will see Calendly Event Types added to Scheduling Links in Close for your entire team. Admins and users can map their Template Tag to their Scheduling Link.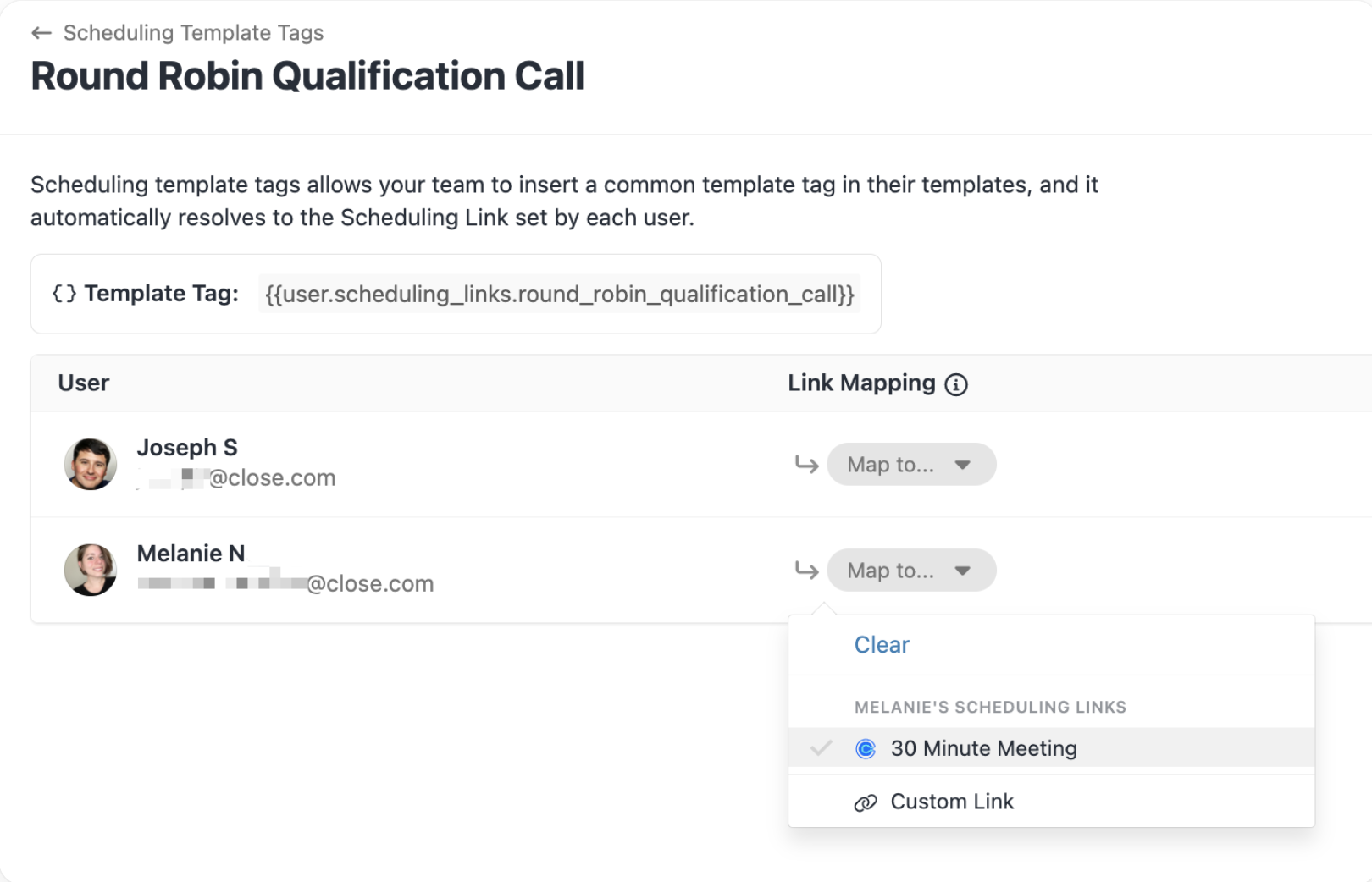 Admin access
Only the Calendly Admin with Close Manage Customizations permissions will be able to see the Calendly Connected Account in Close. Individual Close users will not see any Calendly Connected Accounts if the organization only has the admin Calendly connected account. However, users can still connect their own Calendly accounts and see them within Close.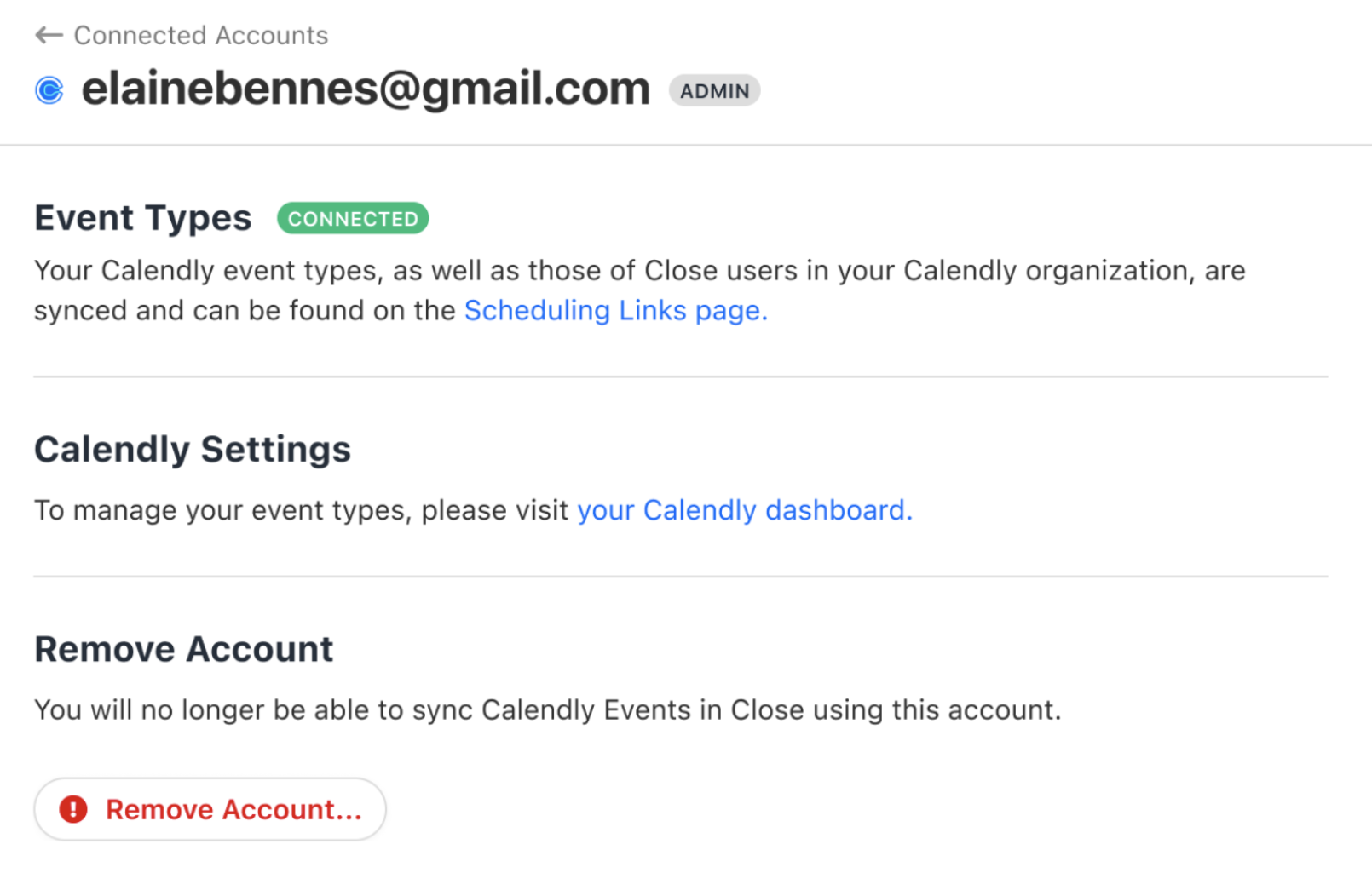 Apps Currently Supported:
Currently, only Calendly is supported, but in the future, other scheduling tools such as SavvyCal may be added.
---
---
What's Next