Do you conduct a lot of your outreach by sending texts to your Leads? Your workflow just got easier. Automate your SMS communication with your Leads by adding SMS steps to your Sequences.
Adding SMS to Sequences
To add an SMS step, you first need an existing SMS template. Head to Settings > Templates and tab over to SMS to create templates of SMS you send most often to your Leads. SMS templates must be shared with the rest of your organization in order to use them in a Sequence.
After you have at least one SMS template, you can add it to a Sequence by heading to the Sequences tab on the left sidebar. Add the SMS step to an existing Sequence, or create a new Sequence to engage your Leads.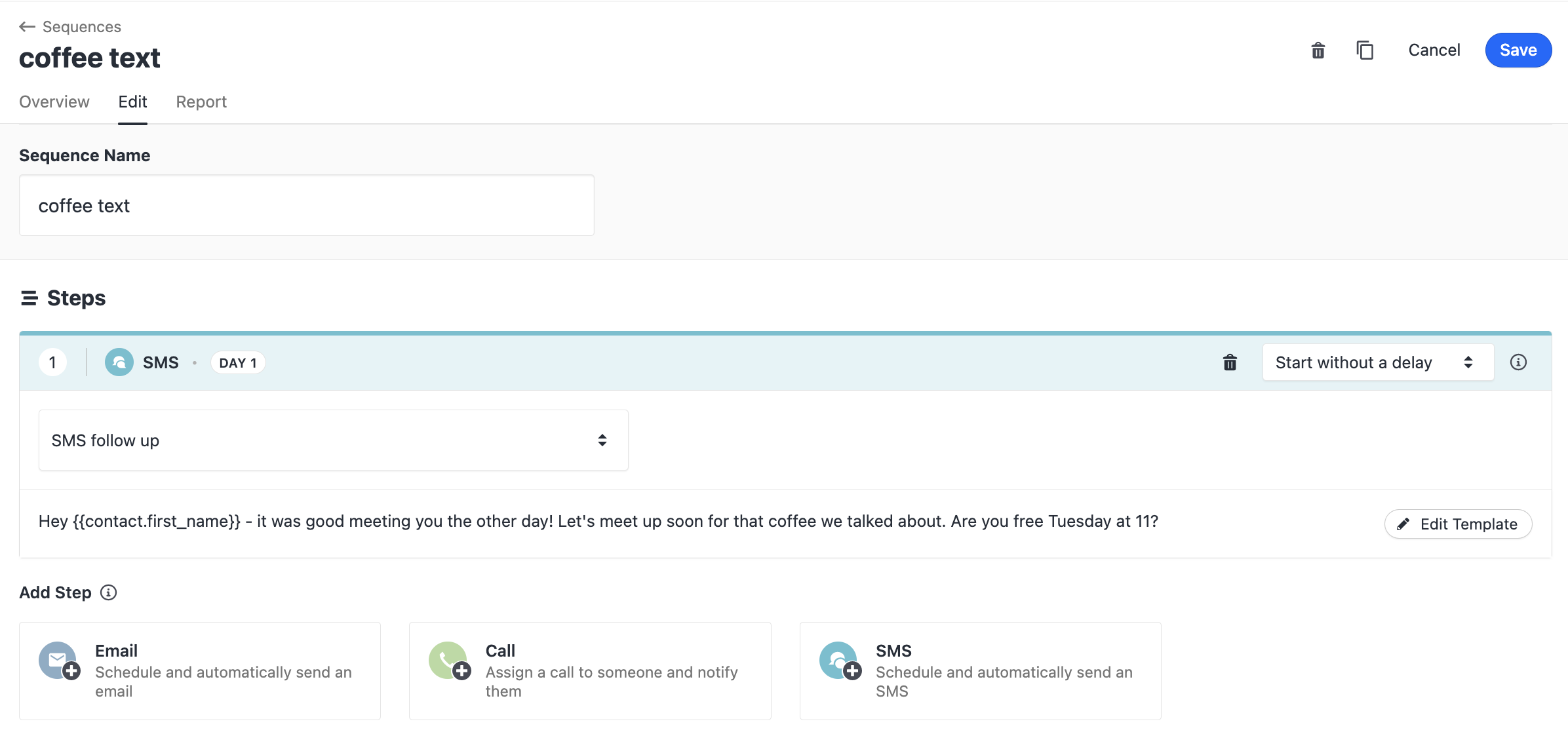 Questions about when your SMS will send?
Read more about Sequence sending schedules here.
Enrolling Contacts to SMS-enabled Sequences
To subscribe contacts to a SMS-enabled Sequence, you need to select a phone number to send SMS steps from. You have the option to choose any personal or group SMS-enabled numbers.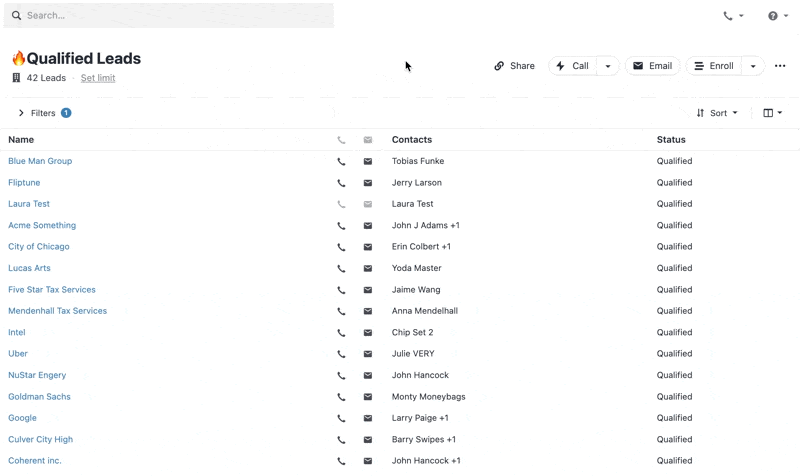 If the chosen phone number is removed, we'll attempt to send from another personal number that is assigned to you under Settings > Phone & Voicemail.
When bulk enrolling contacts to a Sequence with an SMS step, contacts who do not have a phone number will skip SMS steps. They will still receive email steps if present.
Non-SMS-enabled phone numbers
Phone numbers that are not enabled with SMS cannot be selected for SMS Sequences and will appear greyed out in the phone number dropdown.
The contact's primary number (first-listed phone number) will be enrolled in the Sequence. There is no way to send the SMS step to all phone numbers on a given contact. You can reorder the phone numbers on a contact if you want to enroll a different number.
A note on sending SMS to phone numbers in a different country
In cases where the SMS cannot be sent due to mismatching countries, the SMS will be sent from a personal number that matches the contact country if one is available.
Once sent, SMS steps will show the Sequence icon on the Lead page to indicate it was sent as part of a Sequence:


Any Sequence with a calling or SMS step will be paused by an incoming SMS from the enrolled contact. This could be a phone call from any phone number on the contact (not specifically the phone number that is receiving the SMS step), to either the owner of the Send SMS phone number selection, or the assigned caller(s) on the call step.
Currently Not Supported
Photos and attachments (MMS) are not supported in SMS steps. You can still send photos and attachments to your contacts by sending an SMS manually from the Lead page.
Telephony usage in SMS steps
SMS sent as part of Sequences will incur the same telephony usage costs as any other SMS sent from Close.
---
What's Next