Share feedback
Thanks for sharing your feedback!
This page will help you get started with Close. You'll be up and running in a jiffy!
Close Pro Tip: Check your email for a Close invite!
Admins invite their coworkers into their Close Organization. Please check your email for an invitation link. If you don't see one, please ask your admin to resend the invitation.
You may have just been invited by a coworker to join their Organization. Follow their email invite to set up your account, and fill in the information on the screen below to get started. If they haven't sent the invitation yet, have them go into Settings > Team Management > + New User to do so.
If you are joining Close and creating a new Organization, your account will enter into a 14-day trial period. You'll have access to all features allowed on the Enterprise plan. Compare each of our plans on our pricing page, or send a quick email to our Support team at [email protected] if you have any questions.
Welcome to Close - we're happy you're here!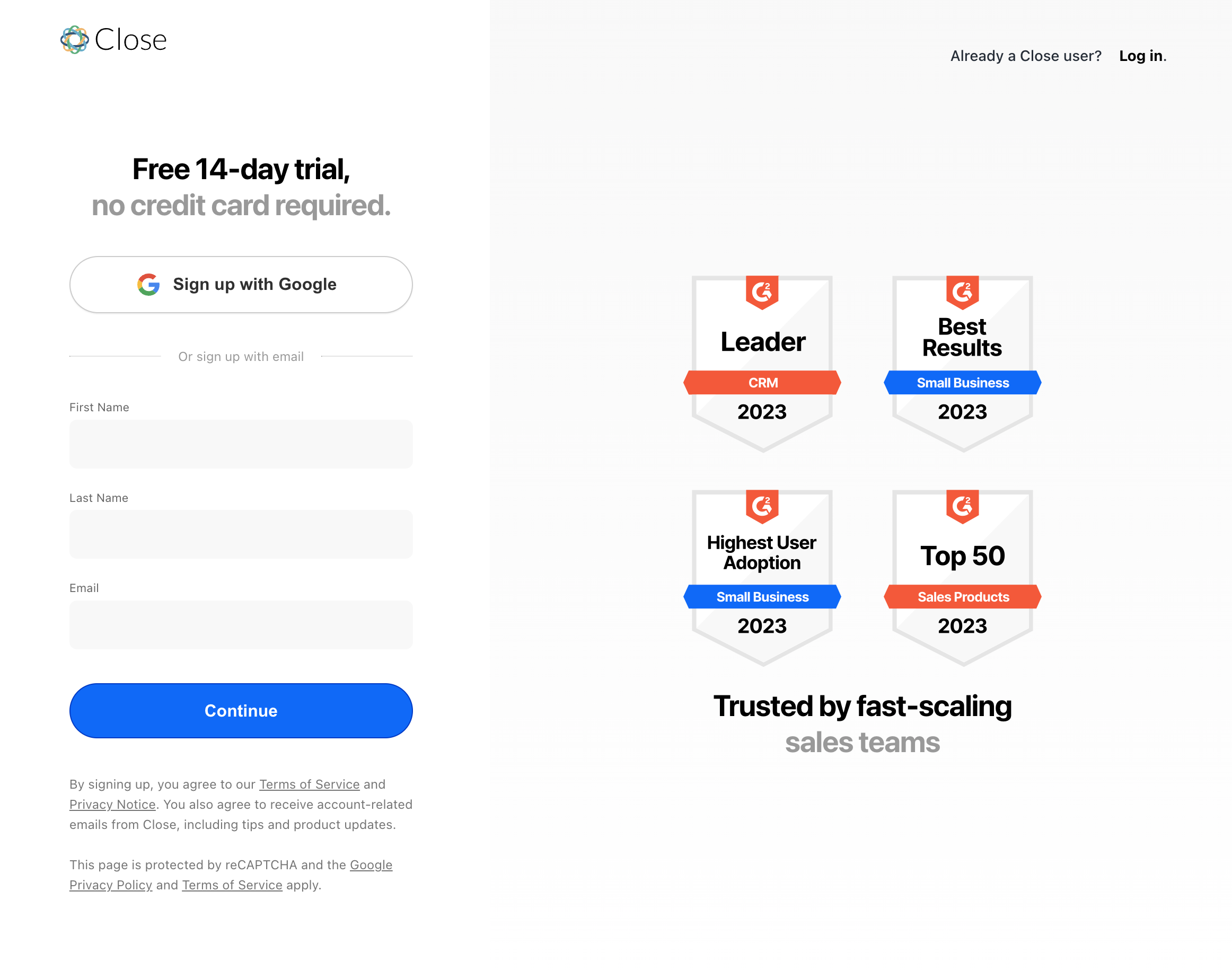 See why Close is different
Start your 14-day free trial. No credit card is required.
---
What's Next