Connect your Email and Calendar
Connect your Email and Calendar
---
Share feedback
Thanks for sharing your feedback!
Close connects and sends from your own email server using SMTP and IMAP. By connecting your email account with Close, you can send emails within the app and Close will auto-log any email that appears in your Sent folder -- regardless of how it was sent.
Configuring Your Email Sync
Close automatically syncs all email communication between you and any Contact in Close.
To configure your email sync in Close:
Go to Settings > Accounts & Apps.
If your email is a Gmail/Google Apps or Microsoft account, you can simply authenticate through the walkthrough.
Here's what you'll see for Gmail/Google Apps: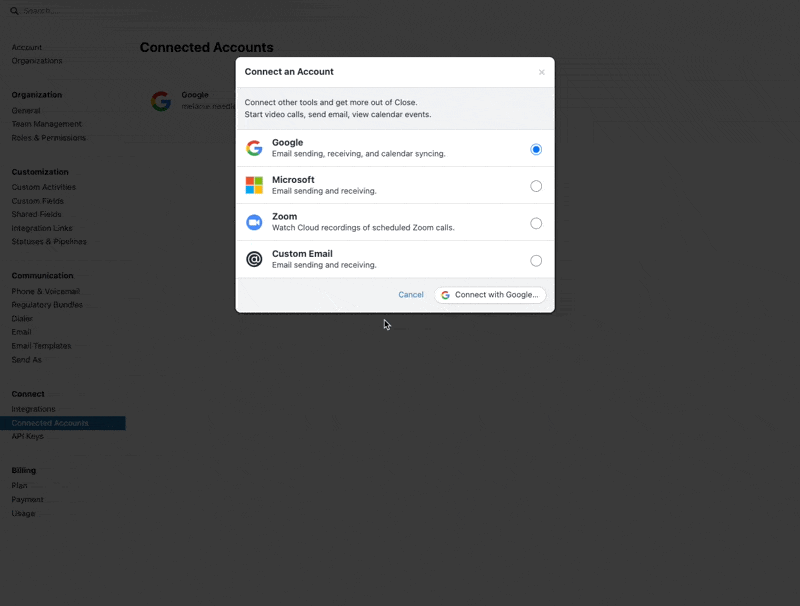 And here's what you'll see for Microsoft: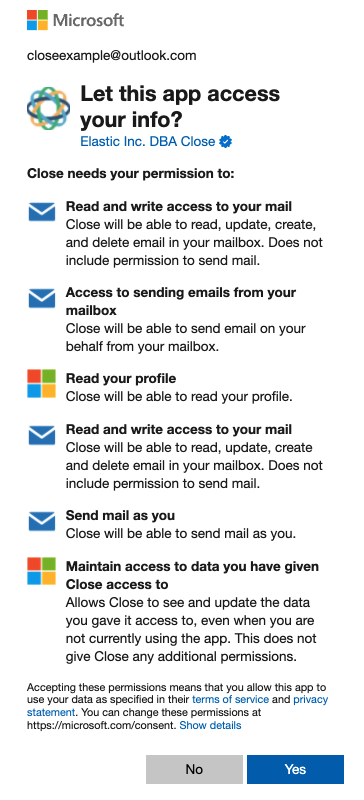 If it's not a Gmail / Google Apps or Microsoft account, you'll enter your SMTP/IMAP details by clicking on Custom Configuration, as shown below.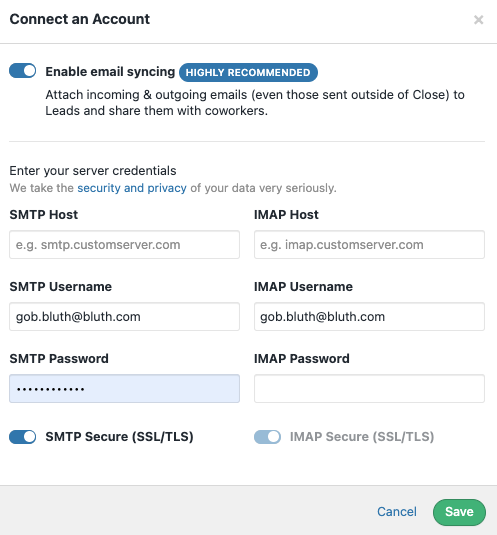 You can set up multiple email addresses if you'd like to sync messages from another mailbox or have the ability to send from various email addresses. Simply click "Add Email Account" and follow the above steps.
If you don't have the information, you'll want to contact your system administrator.
Save it once you're done and you're all set up!
Shared Inbox
You can't add a shared inbox directly as you would a regular email account, but you can still have all the emails synced in and send emails in Close from a shared inbox.
To send from a shared inbox
Set up the shared inbox email as an email alias on the connected accounts for any users who want to send it from Close as the shared email address. See how here.
To sync all emails sent to a shared inbox to Close
If all users receive all emails sent to the shared inbox in their individual inboxes, then you are all set. You will need to connect one of their email accounts as outlined above.
If not, you must set up automatic forwarding from your shared inbox to your Close secret address. See how here.
---
What's Next