Adding Calling Steps to a Sequence
Adding Calling Steps to a Sequence
---
When you want to add an extra layer to your outreach, calling your Leads can vastly improve your sales and interest levels. By adding a Calling step to your Email Sequence, you can make it easier for you and your team to engage your Leads and introduce yourself beyond an email.
Adding a Calling step
To add a Calling step to an Email Sequence, tab into Edit and click Call under your existing steps.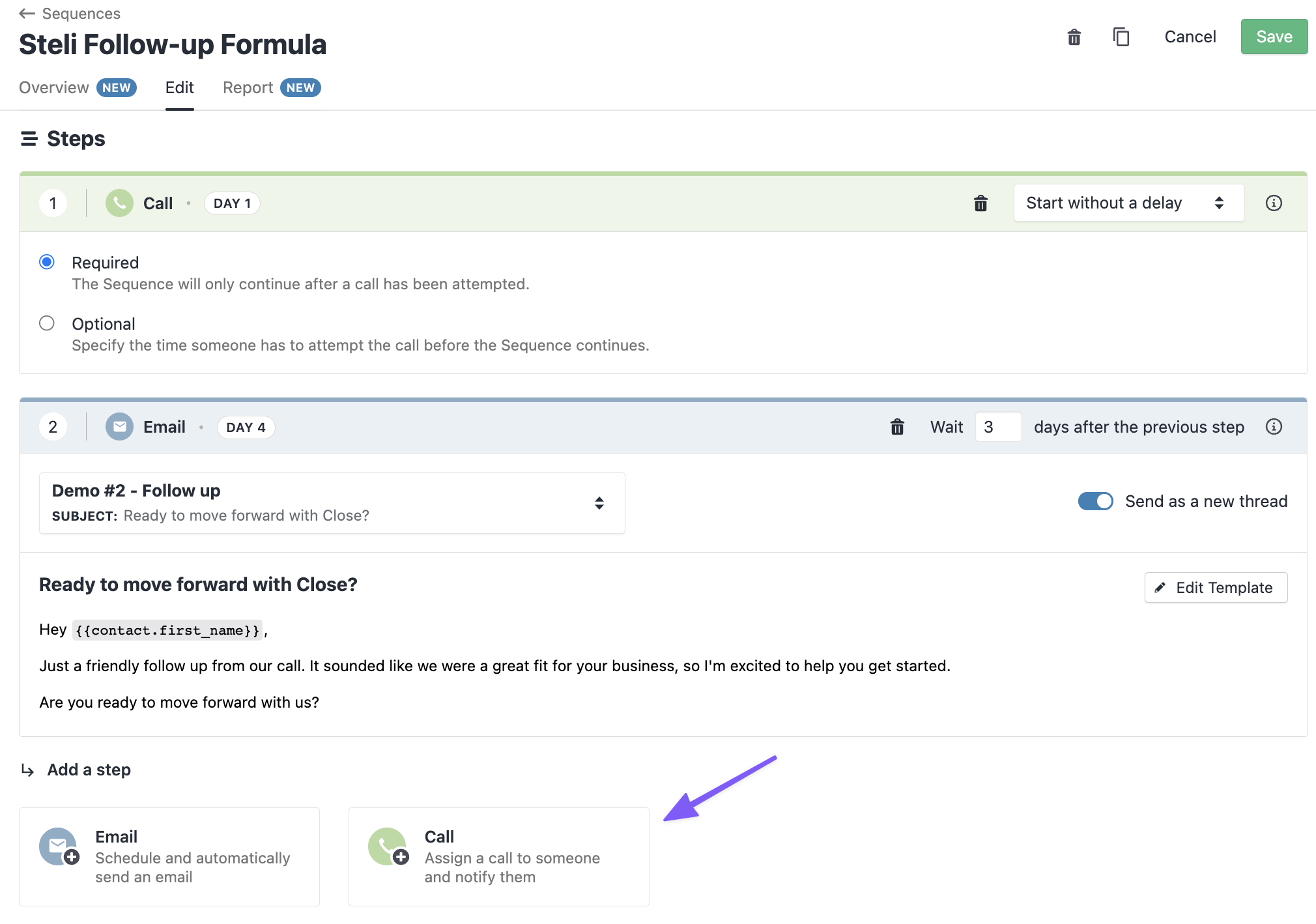 Each Calling step can either be Required or Optional.
A Required step means the Sequence will continue to the rest of the steps only after a call has been attempted.

An Optional step will give you a time delay to call your Leads. If you don't call, or your call attempts go unanswered, the Sequence will continue to the next step after the time delay is over.

The time delay on a Calling step impacts when the next step will be initiated
If you allow 2 days for your Optional calling step, the next step in your Sequence will be delayed for those 2 days in addition to the length of time the next step is delayed.
Assigning Calling steps to a user
Calling steps on Email Sequences are assigned to a specific user to complete. This user is assigned when Leads are enrolled to the Sequence, either via bulk enrollment or by enrolling a Contact individually.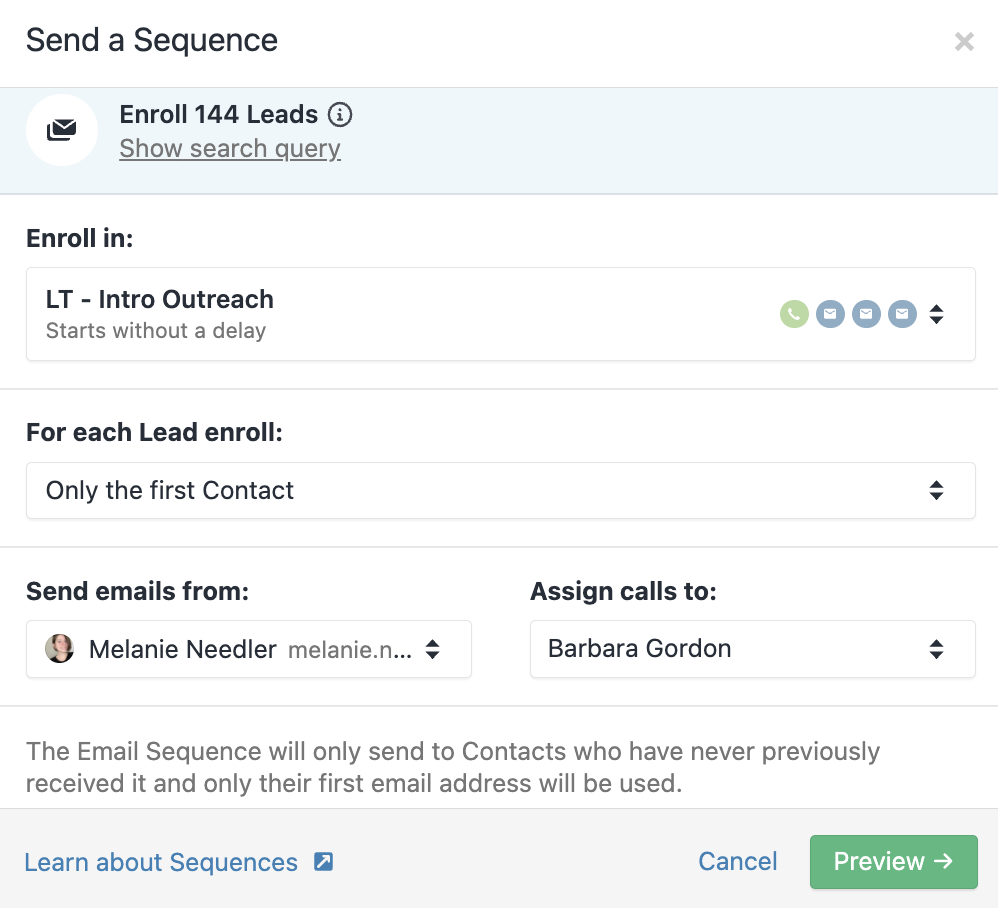 Calling your Contacts as part of a Sequence
On the days your Calling steps occur, you'll see a notification in your sidebar showing how many Contact you have to call: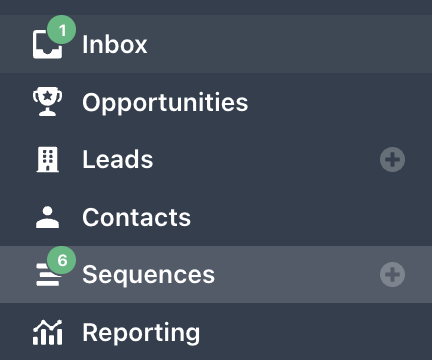 Click into Sequences to see which Sequences have due Calling steps and how many Contacts need to be called.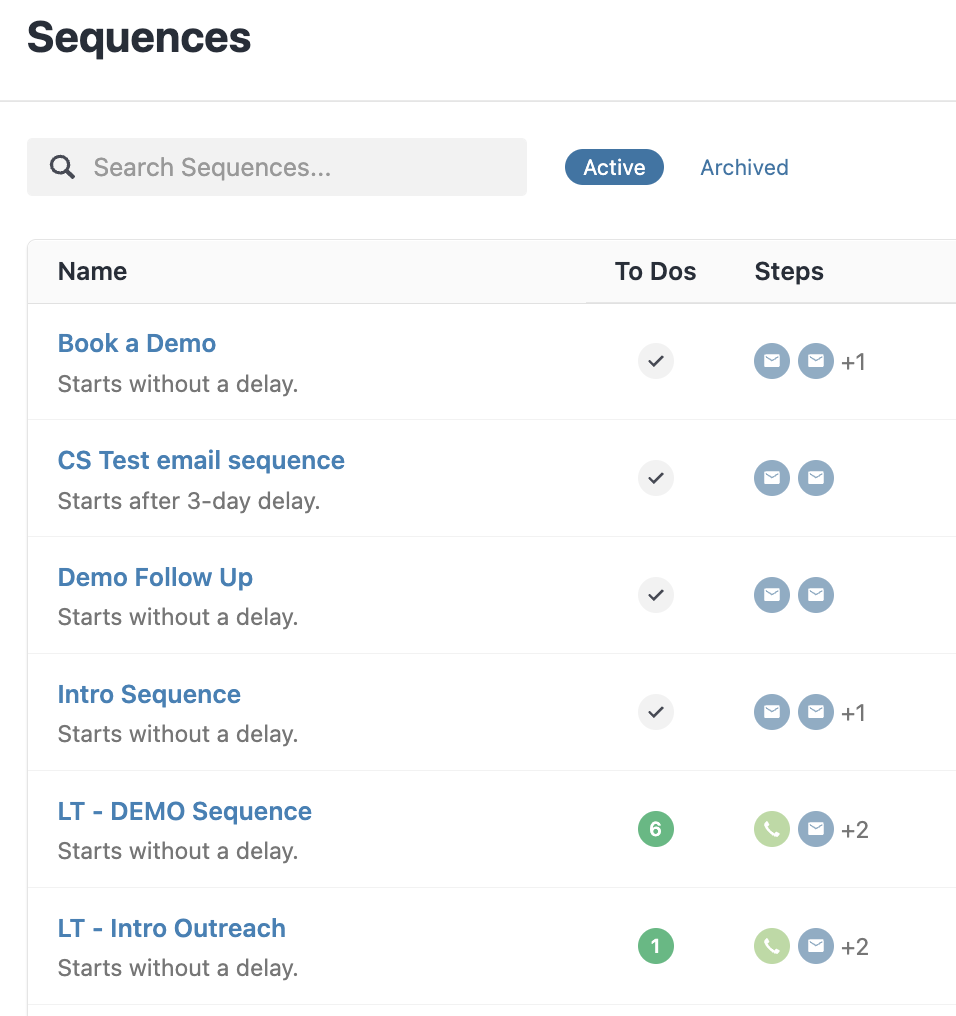 Click into a specific Sequence to pull up your To Do list.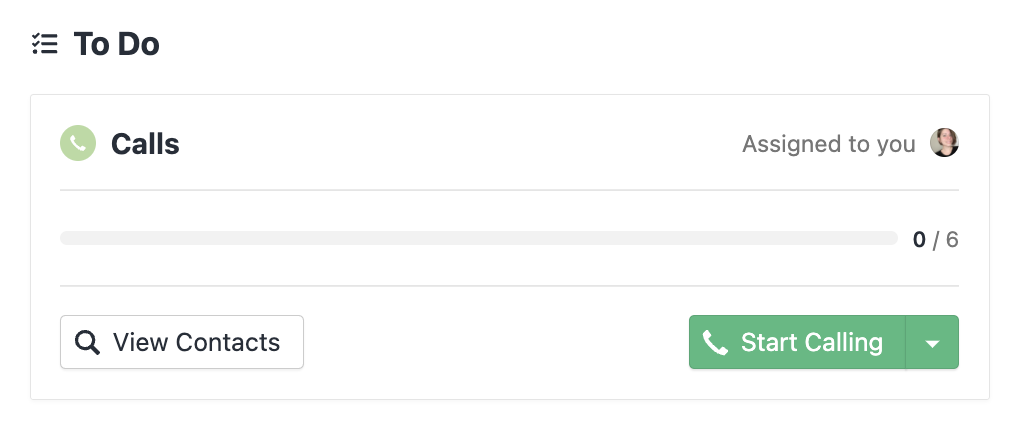 Select Start Calling to use the Power Dialer to call these Contacts. If you click on the down arrow, you'll see the option to Call Oldest First , which are Contacts who have been in the Calling step the longest. Or, you can Call Freshest First if you want to dial Contacts who were more recently added to the Calling step.
If the Calling step is required, your Sequence will not progress for those Leads until those Leads are dialed.
If the Calling step was marked optional, the time delay that was set will be how long you have to call your Leads. If you do not call your Leads in that time, the Sequence will move on to the next step after the time delay period is over.
Calls made by any other user will not complete the Calling step for that Lead. In order for a Calling step to be satisfied, the assigned user must call the Lead.
Calling steps fall in line with the Contact's local timezone.
Contacts will enter and leave the To Do list based on their timezone.

If your Sequence Schedule is set to 9am - 4pm EST and some of your enrolled Contacts are based in PST, your To Do list will update at 12pm to include the Contacts based in PST.

If your Sequence Schedule is set to 9am - 4pm PST, any Contacts based in EST will leave the To Do list at 1pm PST.

If a Contact's timezone cannot be determined, the Calling step will default to the fallback timezone assigned to that Sequence.
A call lasting more than 30 seconds will pause the Sequence for that Contact. Should you want to resume the Sequence, head to the Lead's page and resume the Sequence by following the steps here.
Called the Contact outside of Close?
Log a manual call following the instructions
here
. This will also complete the calling step.
---
What's Next