Activity Comparison Report
Activity Comparison Report
---
Share feedback
Thanks for sharing your feedback!
The Activity Comparison report gives you a spreadsheet-like view of the performance of every team member. This makes it quick and easy to see how you or members of your team are contributing to the overall results.
---
Do you have the right Plan?
The Activity Comparison Report is only available on the Basic, Professional, and Business plans.
The Activity Comparison Report lets you compare multiple users across multiple metrics.
Filtering
You can filter the report by date range, user, Smart View. You can also select a comparison date range to see the percent change in each metric between the two time periods. These filters work the same they do in the Activity Overview Report.
Sorting
You can sort the users in ascending or descending over based on any column in the Activity Comparison report. (This includes the Team Members column, so you are able to sort users alphabetically.)
You can adjust the sort by clicking the arrow


buttons on the column headers.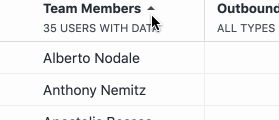 Exporting
You can export your Activity Comparison Report for further analysis. Click the "..." button at the very top of the page to export as either a CSV or JSON file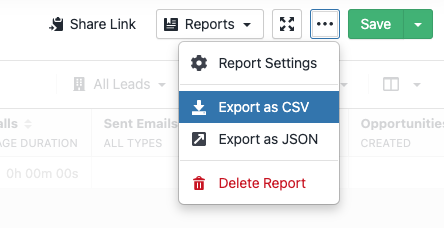 Saving
Once you've customized a report, you can save it in order to easily view it later. Saving the report will save any metrics, users, date, and all other filters that you have specified.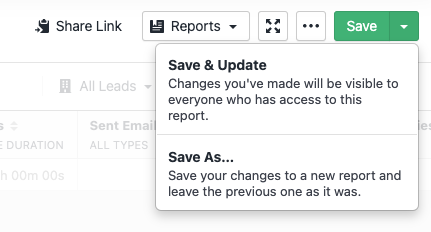 When Saving your report, give it an easy to recall name.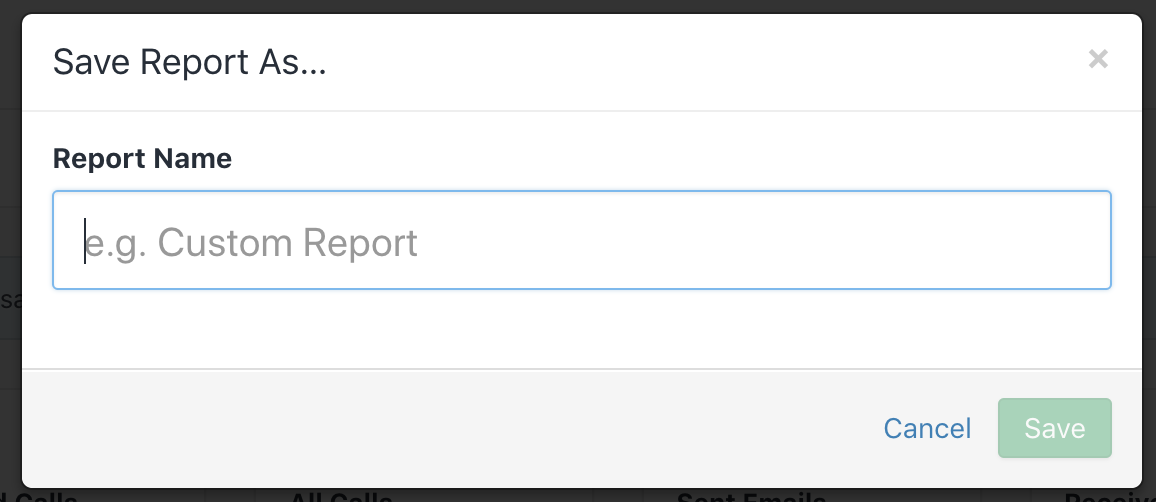 Saved reports appear in the Reports menu to the left of the Save button. Your saved reports are only visible to you.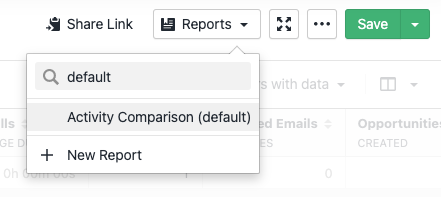 Sharing
You can share a report at any time, whether it is saved or not, by clicking the Share Link button. The link will share the exact selection of metrics, users, date, and all other filters that are currently displayed.

The link will be automatically copied to your clipboard, and can be shared via email, chat, or referenced in a wiki or slide deck.
When sharing a link to a Saved report, any future changes to the saved report will also be reflected in the link that has been shared.
---
What's Next